Shadow of the Tomb Raider sort dans 5 petits jours ! Square Enix a déclaré dans une interview récente, que la version Xbox One X allait être phénoménale ! Plusieurs améliorations spécifiques à la console sont présentées :
Définition 4K Native
HDR Contrast
Qualité des textures améliorée
Améliorations des techniques et algo de rendus
Son Dolby Atmos
Le partenariat entre Microsoft et Crystal Dynamics est toujours suffisamment fort pour que les développeurs exploitent correctement la puissance de la machine, et proposent une version clairement supérieure aux machines de base, ainsi qu'à la PS4 Pro. C'est d'ailleurs ce qui se passe depuis 1 an sur les grandes sorties multi-plateformes. Ça n'augure que du bon pour les possesseurs de One X, qui profiteront pleinement de superbes titres AAA comme Red Dead Redemption 2 ou Anthem ;)
A noter qu'un Bundle spécial One X + Shadow of the Tomb Raider est disponible en précommande pour 499€ :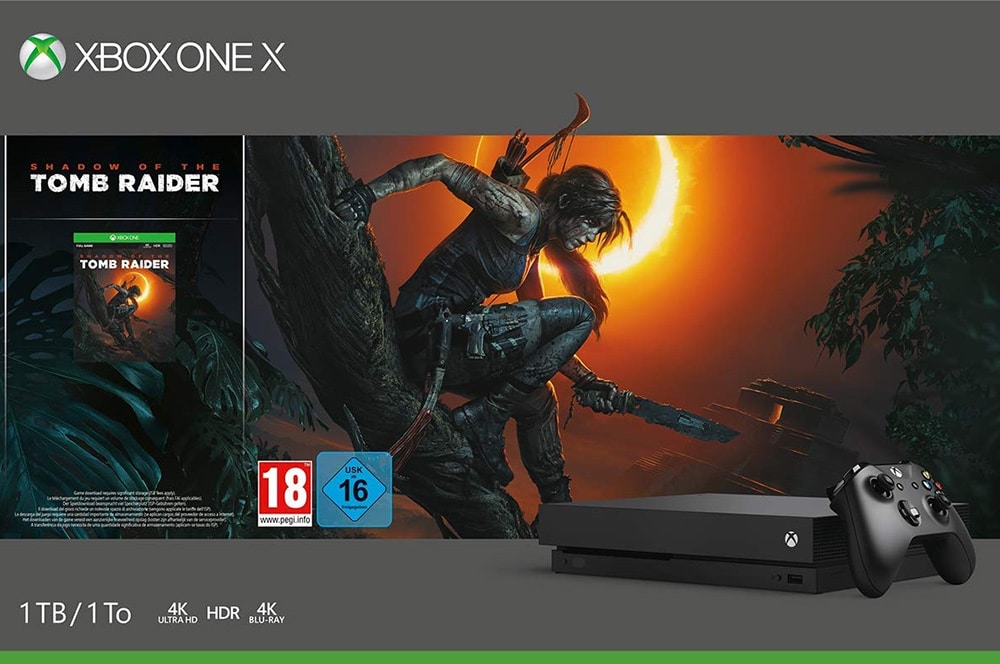 Le rendez-vous avec Lara est pris pour le 14 septembre prochain. Pour ma part, sur Xbox One X bien entendu !